Network Appliance™ solutions enable the largest and most successful organizations in the world to gain competitive advantage, improve profitability, and reduce time-to-market by exploiting untapped value in IT infrastructures. Netapp's storage solutions offer customers seamless data management, simplified backup and recovery, and effortless access to data for remote offices at the lowest total cost of ownership.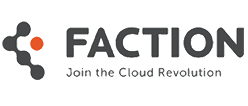 Faction (formerly Peak), started in 2006 as an inspired, Cloud IAAS collective, populated by some of the most award-winning IT engineers and thought leaders in the cloud computing industry. Determined to revolutionize a smarter, uncompromised way for IT pros to reliably work in the cloud, Faction is gaining rapid momentum and attracting impressive numbers of progressive, forward-thinking customers and channel partners nationwide - all undeterred in their shared pursuit of extreme performance, deep control and broad customization.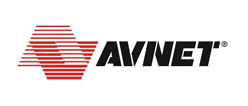 Avnet's portfolio of cloud offerings combine world-class cloud providers with leading technologies and support into unique subscription-based packages reducing the complexity and risk of moving to the Cloud. Each offering is purpose built to address a particular workload in the Cloud with ease and speed and as an extension of your data center environment.